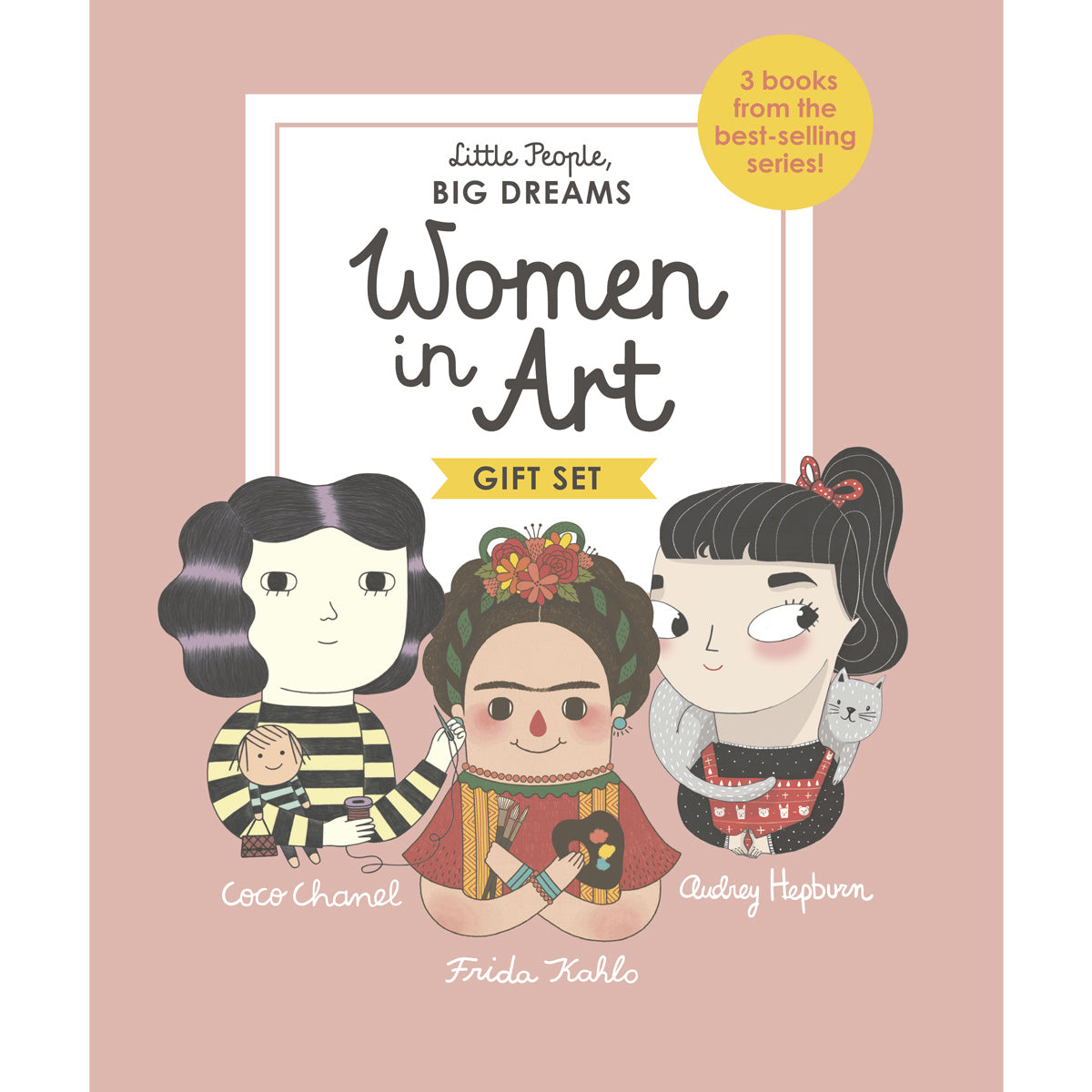 Little People Big Dreams: Women In Art by Isabel Sanchez Vegara
A special presentation boxed gift set containing the bestselling Little People Big Dreams hardback editions of Coco Chanel, Frida Kahlo and Audrey Hepburn.
In these remarkable true stories, learn how three women overcame hardship to achieve great success in the arts.
Frida, despite having polio as a child and, later, being injured in a terrible road accident, went on to become one of the most famous artists of the twentieth century.
Coco spent her early life at an orphanage, where she was taught how to use a needle and thread. She followed her passion to make her name as a world-famous fashion designer and style icon.

Audrey, after living through the hardships of World War Two, began acting in plays and films, eventually becoming an iconic Hollywood star.

Each of these moving books features stylish and quirky illustrations and extra facts at the back, including a biographical timeline with historical photos and a detailed profile of the woman's life.
Author: Vegara, Isabel Sanchez
Format: Hardback

Publication Date: 31/10/2018

Dimensions: 252 x 214mm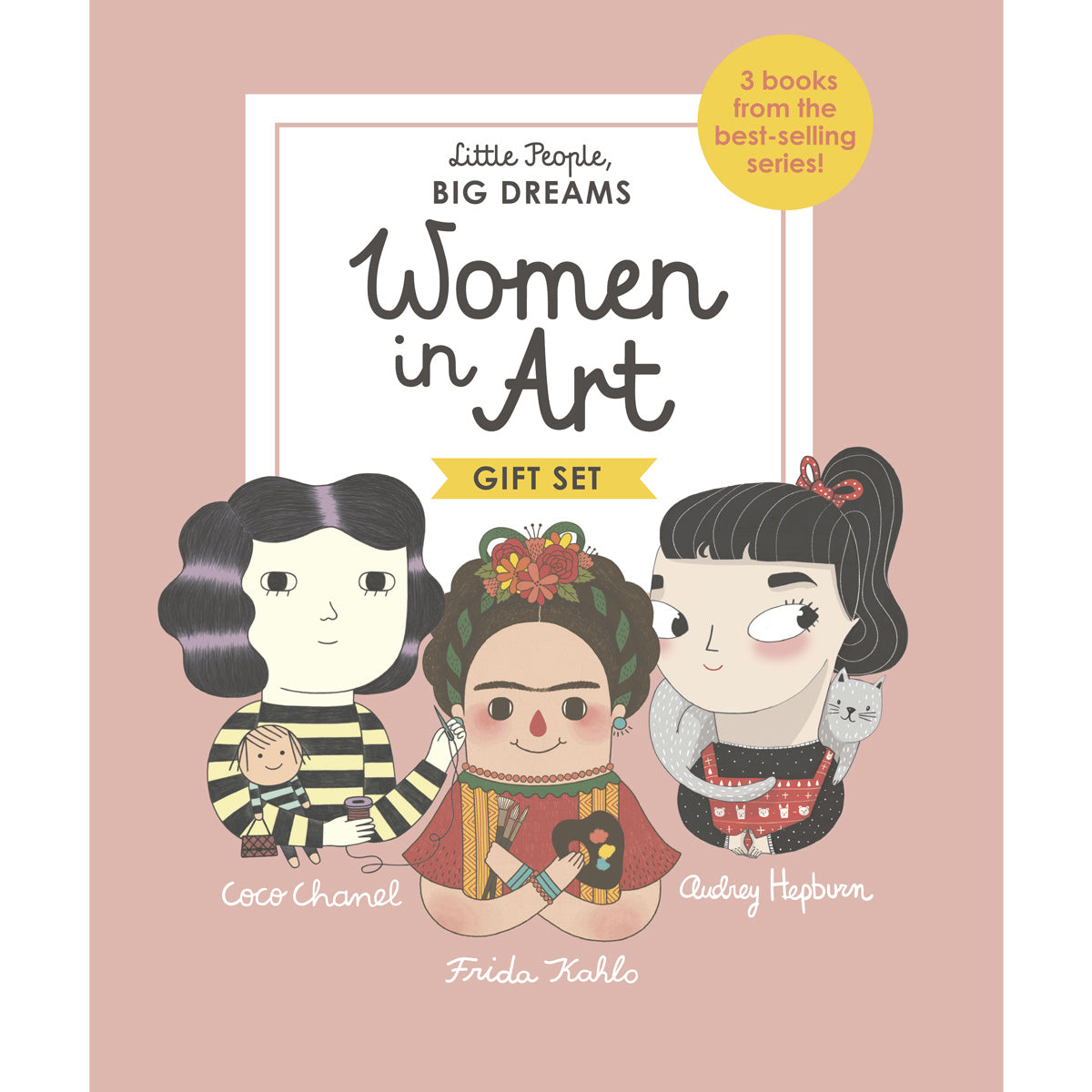 Little People Big Dreams: Women In Art by Isabel Sanchez Vegara
Sale price

£25.00
Regular price
Choose options