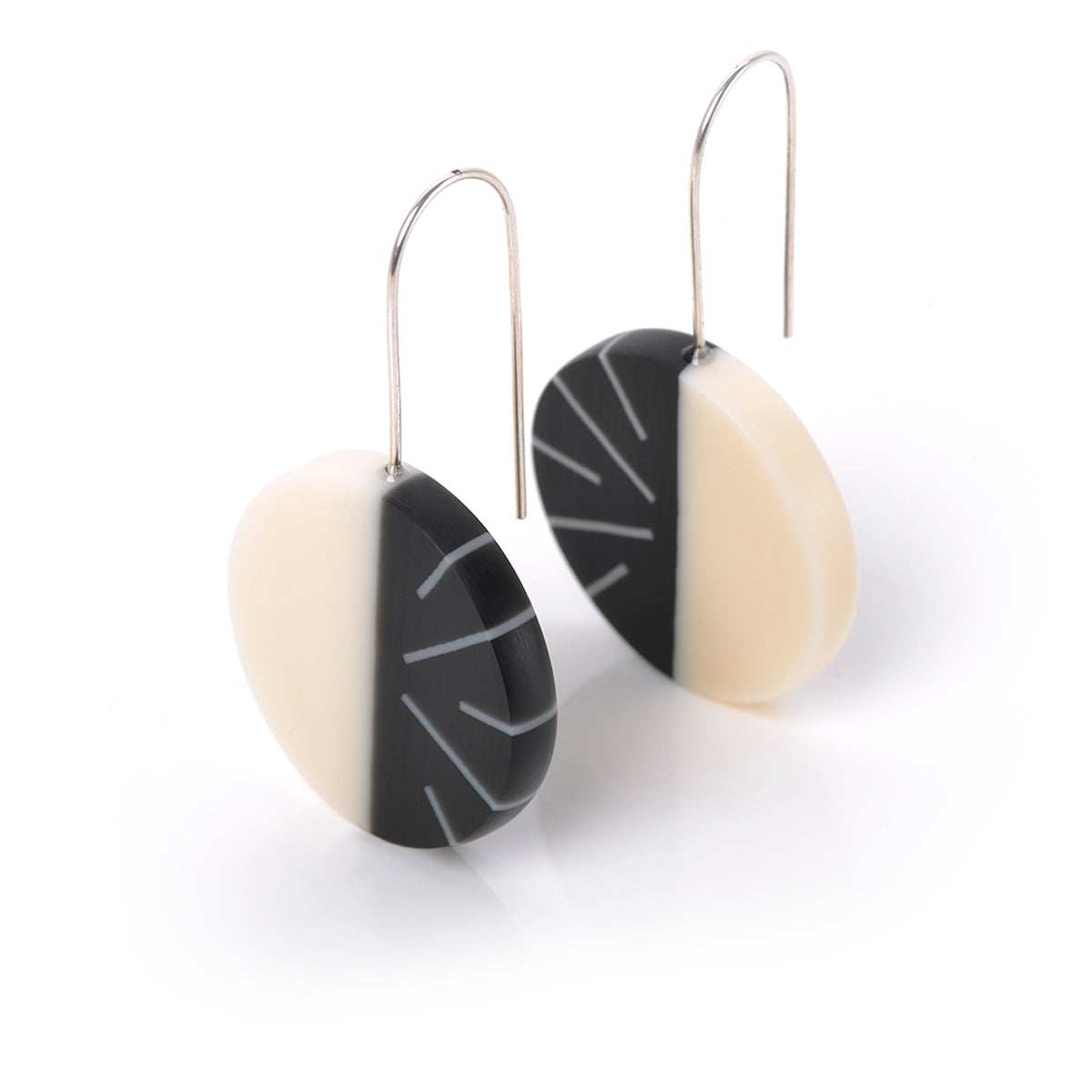 Black & White Lunula Long Wire Earrings
 These modernist black and ivory white Lunula drop earrings are handmade statement pieces, each unique in pattern and shape. They are a striking accessory to a modern and stylish outfit.
Cast in the Lunula pattern, one half is plain ivory white, the other in a tangerine colour designed with white stripes. The earrings hang on an elegantly shaped sterling silver wire and are very lightweight. They are hand-sanded to a smooth matt finish.
Colour: black and white
Size: D2.5cm
Earring drop: L5cm
Packaged in a beautiful Glyndebourne box
Please note that each design is a handmade one-off piece and the patterns may vary from the photographs. You can rest assured that your piece is unique.
Each piece is handmade in Brighton by Tiki Jewellery whose main medium is polyester resin combined with oxidised sterling silver. Inspired by the art deco movement and mid century modern design, a contemporary collection has been created, whilst adding a 21st century sophistication.
For gifting purchases, why not add our gift wrap to your basket by clicking here 
Choose options