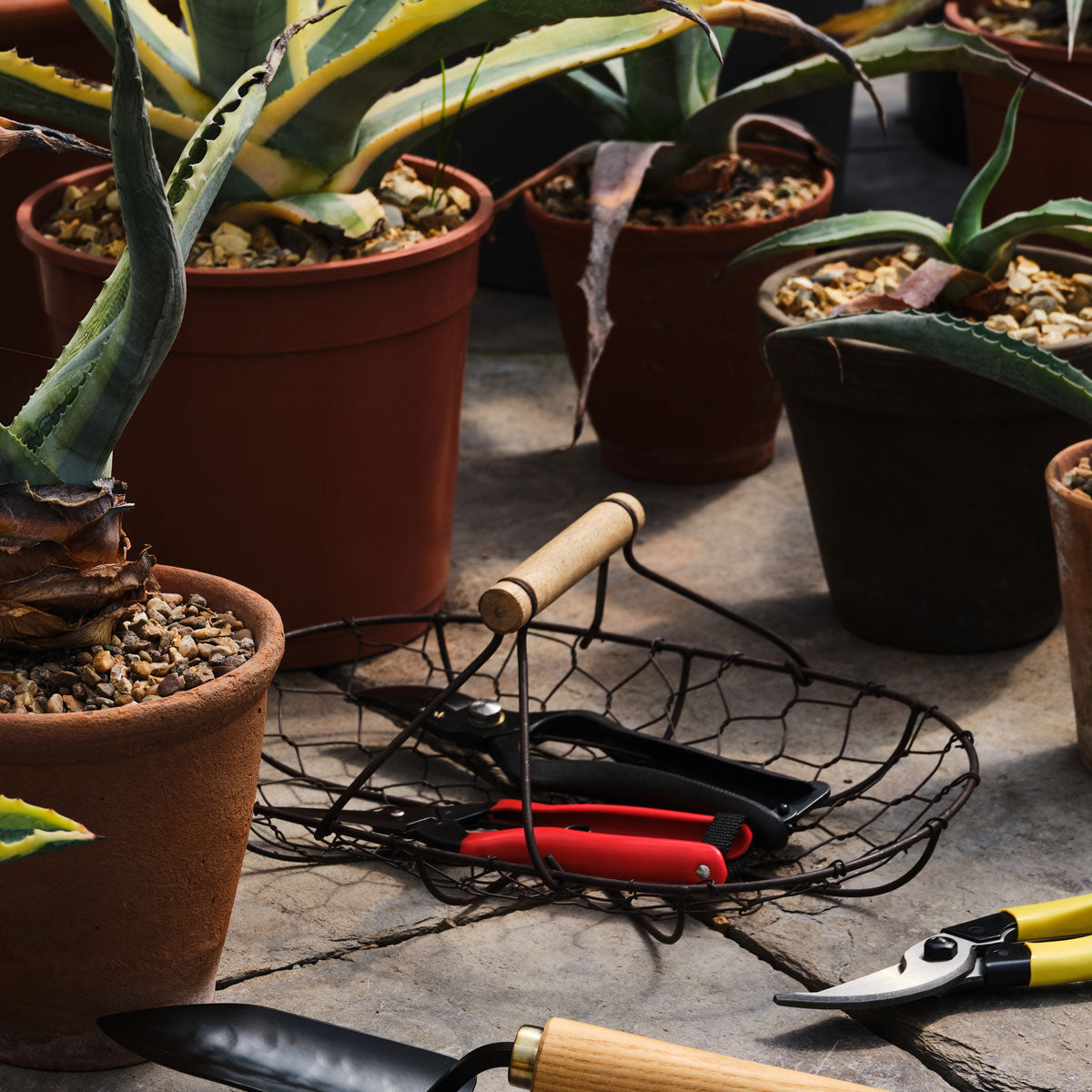 Niwaki Garden Snips
As recommended by the Glyndebourne Gardeners, Niwaki Garden Snips are used for flowers, fruit and vegetables. Easy to use wandering round the garden with use for those unplanned moments. 

These are not as tough as secateurs but instead they are for green growth only (no woody pruning!).
With their slender blades they are perfect for careful snipping.
Size: 183 x 44 x 16mm
Blade: 50mm, max cut of 3mm
Steel is made in Sanjo, Japan
Care instructions:
Keep them clean, do not cut wire, metal, stone, plastic or any other hard material (even bamboo fibres and some very hard woods, especially knots and burrs, can damage steel edges). Do not twist or apply uneven pressure. Cut diagonally across branches (not straight across) so you cut along the fibres. Use the base of the blades, not the tips. Remove leaf resin, rust and gunk and store in a dry place.
Niwaki Garden Snips
Sale price

£14.00
Regular price
Choose options