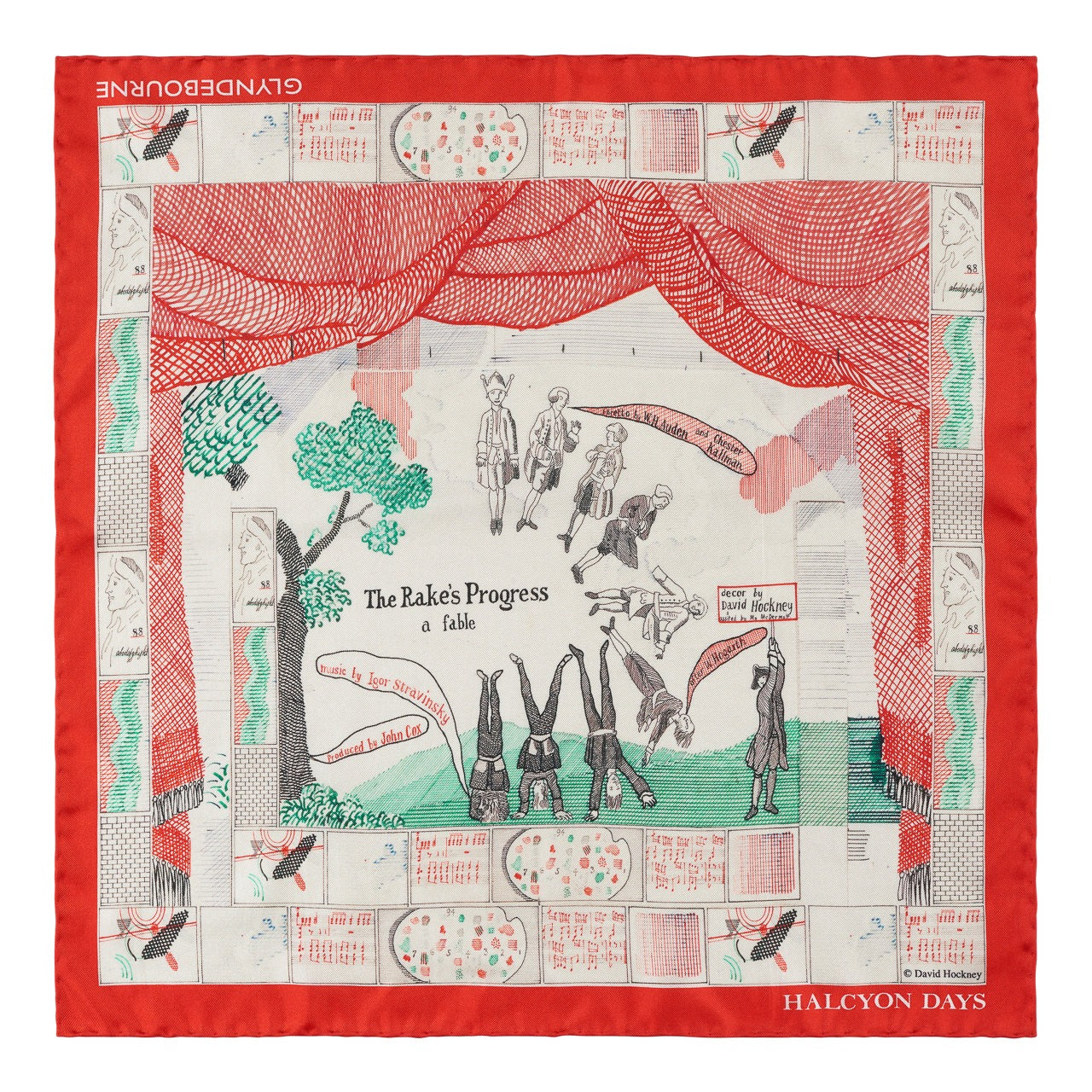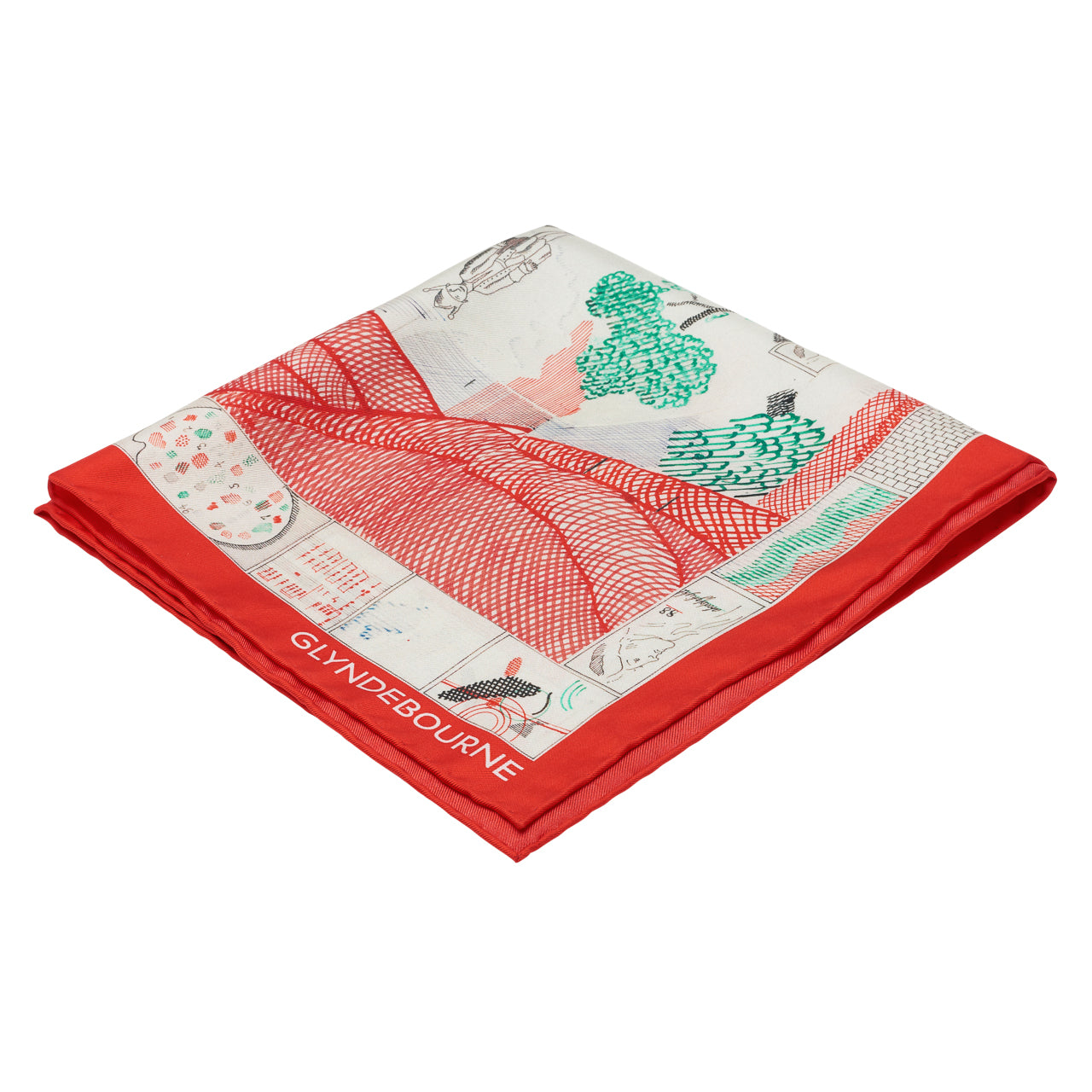 The Rake's Progress 'Drop Curtain' Silk Pocket Square by David Hockney
Celebrate the original David Hockney designs from the 1975 Glyndebourne production of The Rake's Progress.
Inspired by an original recording conducted by Igor Stravinsky and William Hogarth's series of eight paintings and engravings of the same name, Hockney began designing the set and costumes for the Glyndebourne production of The Rake's Progress. Through his designs and the use of his now iconic cross-hatched etchings, he wanted to create a 20th century response to the opera and to Hogarth's 18th century idea.
The Drop Curtain design is now available in this exclusive pure silk handkerchief made by Halcyon Days.
Size: 41x41cm
Material: 100% silk
Made in Italy
© David Hockney
Glyndebourne commissioned a collection of products from the British retailer Halcyon Days. Working closely with their bespoke design team, and the Hockney studio, a new 13-piece collection was created, commemorating and celebrating the original Hockney designs from the 1975 The Rake's Progress.
Established in 1950, Halcyon Days remains one of only 14 companies in the world to hold all three Royal Warrants, as suppliers of objets d'art. Like Glyndebourne, their core belief is the development and nourishment of talent and craftsmanship. All of its enamel products are made by hand in their factory in Wolverhampton, the original homeland of where the industry began in the 18th century.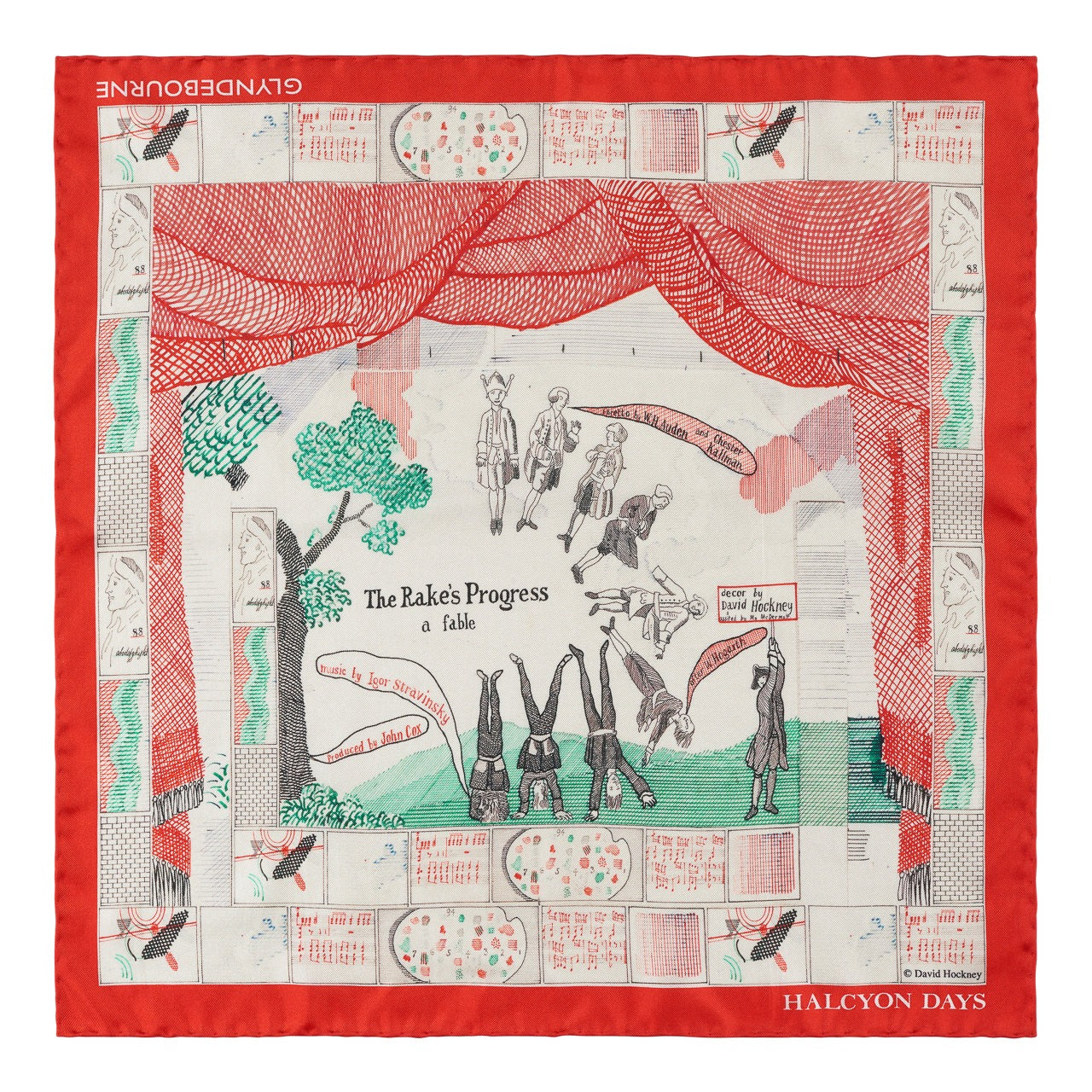 The Rake's Progress 'Drop Curtain' Silk Pocket Square by David Hockney
Sale price

£85.00
Regular price
Choose options