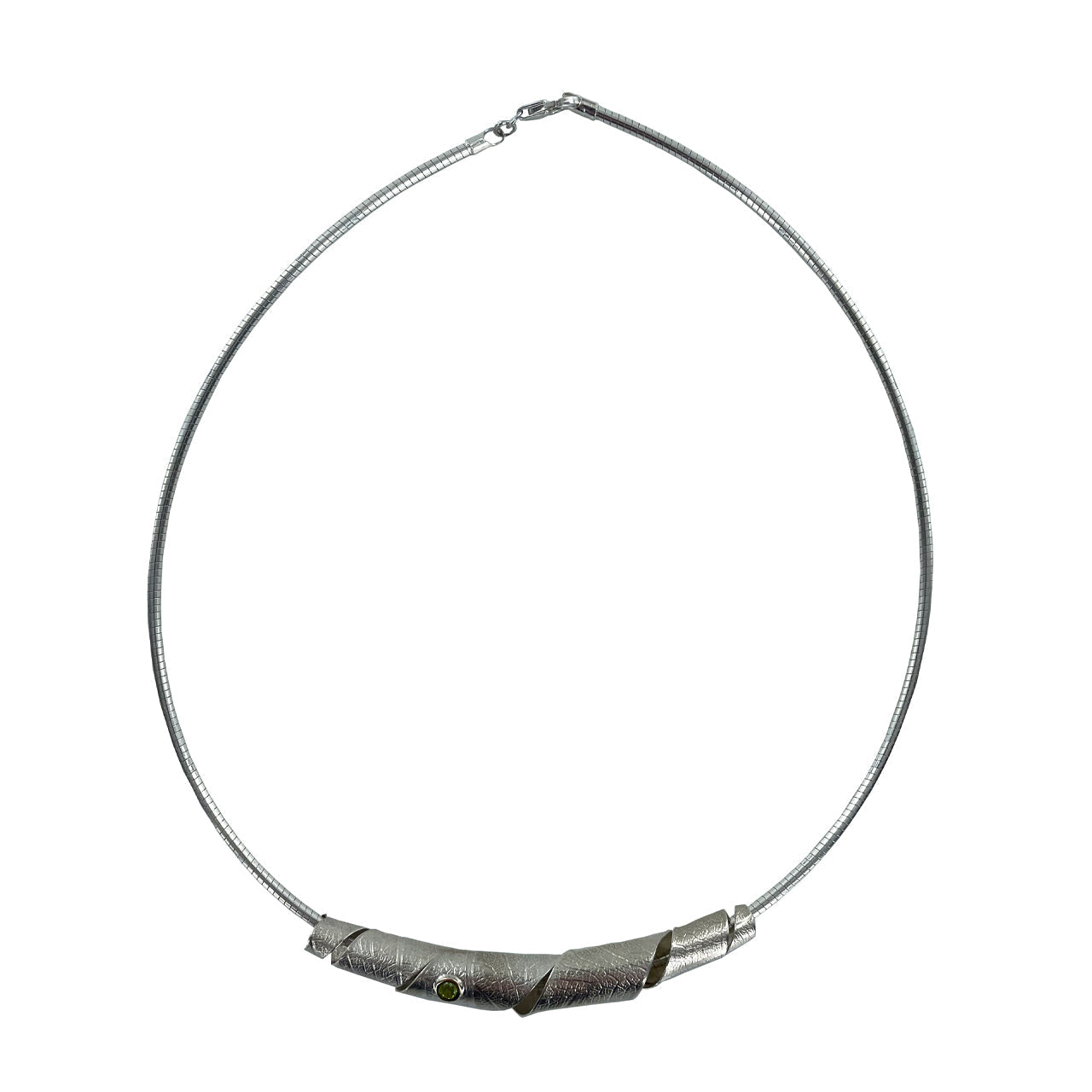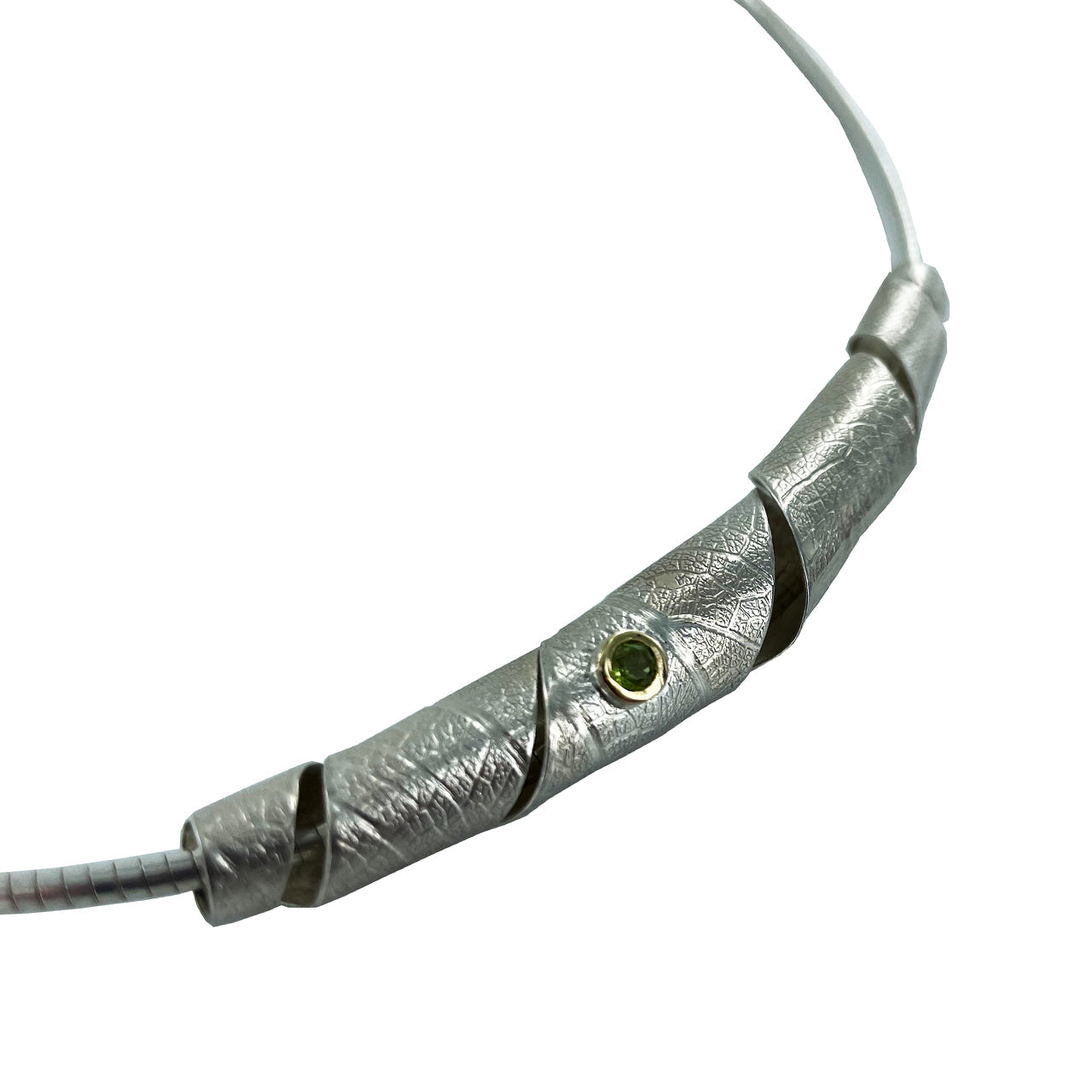 Curled Leaf Necklace with Peridot
This elegant sterling silver necklace have been created by imprinting a skeleton magnolia leaf onto silver and twisting it into a spiral. It features a small and ethically sourced peridot stone set in 9c gold.
Representing life and transition of season, this necklace is full of natural beauty. 
Material: Sterling Silver, Peridot, 9c Gold
Size: 18cm diameter 
Care: Silver can tarnish so a regular polish with a silver cloth is recommended. 
Based in Sussex, Julian Warrender designs and makes each item individually using traditional techniques, unusual textures and hammered effects. Many pieces feature exquisitely detailed, intricate cast elements working in precious metal and using gemstones to highlight or accentuate such detail. There are characteristics that connect all of Julian's work - individuality, originality, narrative, surprise and humour.
For gifting purchases, why not add our gift wrap to your basket by clicking here 
Choose options